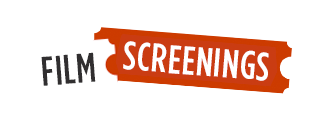 Power Meri follows Papua New Guinea's first national women's rugby league team, the PNG Orchids, on their journey to the 2017 World Cup in Australia. These trailblazers must beat not only the sporting competition, but also intense sexism, a lack of funding, and national prejudice to reach their biggest stage yet. Proud, strong and hopeful, the pioneering women in the PNG Orchids team have overcome more challenges than most to play their much-loved national sport. But after years at grassroots level, they have just three months to transform themselves into a competitive national team.
Power Marys takes audiences on a journey through rarely-seen corners of PNG and behind the scenes of women's sport. It follows the Orchids through selection trials, arduous training with a fly-in-fly-out Australian coaching mentor, and diverse personal struggles as they face the world champion Australian Jillaroos and compete at the world cup.
But their mission is greater than winning. In a country with appalling rates of domestic violence, sport is one of the few arenas in which PNG women can show their strength. If they can perform like men on the rugby field, can they change attitudes about the treatment and status of women back home?